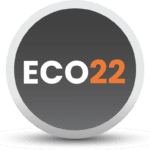 This course covers Dr. Ammous's second book,
The Fiat Standard: The Debt Slavery Alternative to Human Civilization
. The book and course examine the fiat monetary system as it currently exists, and the implications of its widespread implementation. Similar to how
The Bitcoin Standard
explained the functional essence of bitcoin and its potential social and economic implications, this book examines twentieth century monetary technology and explains its benefits and drawbacks, and its many modes of failure.
Login
Accessing this course requires a login. Please enter your credentials below!